Mmm… B&B Breakfast!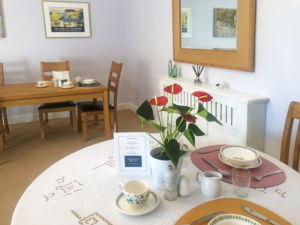 Our bed and breakfast (B&B) breakfast typically includes a combination of hot and cold items. Jayne cooks the breakfasts and Ian serves them in our breakfast room which used to be a butcher's shop until the 90s!
Healthier cooking
Our B&B Breakfasts are homely and traditional so we try to keep healthy by using no extra frying fat. We grill the bacon and sausages and "fry" the eggs directly under the Aga lid. The steam does the cooking with very little oil used on the baking sheet.
Our hot options include typical English favourites both meaty and vegetarian like the Full English (egg, bacon, sausage, black pudding, mushrooms, beans), boiled eggs and soldiers (two soft boiled eggs in egg cups with the toast cut into "soldiers" for dipping), butties, anything on toast and porridge. There is also a variety of cold options such as cereals, fresh fruit, yoghurt and granola as well as home-made jam, marmalade and marmite to top your toast.
Something to drink
In addition to these main dishes, we include a variety of beverages such as fresh ground coffee (& decaf), tea (& decaf), herbal teas, juice and milk.
Alternative options
Vegetarian, vegan, nut-free and gluten-free choices are always available. Being a vegetarian for over 30 years, Jayne is keen to offer vegan and vegetarian breakfast options that can stand up to their meaty counterparts.
Ethical choices
We like to source ingredients ethically and locally where possible.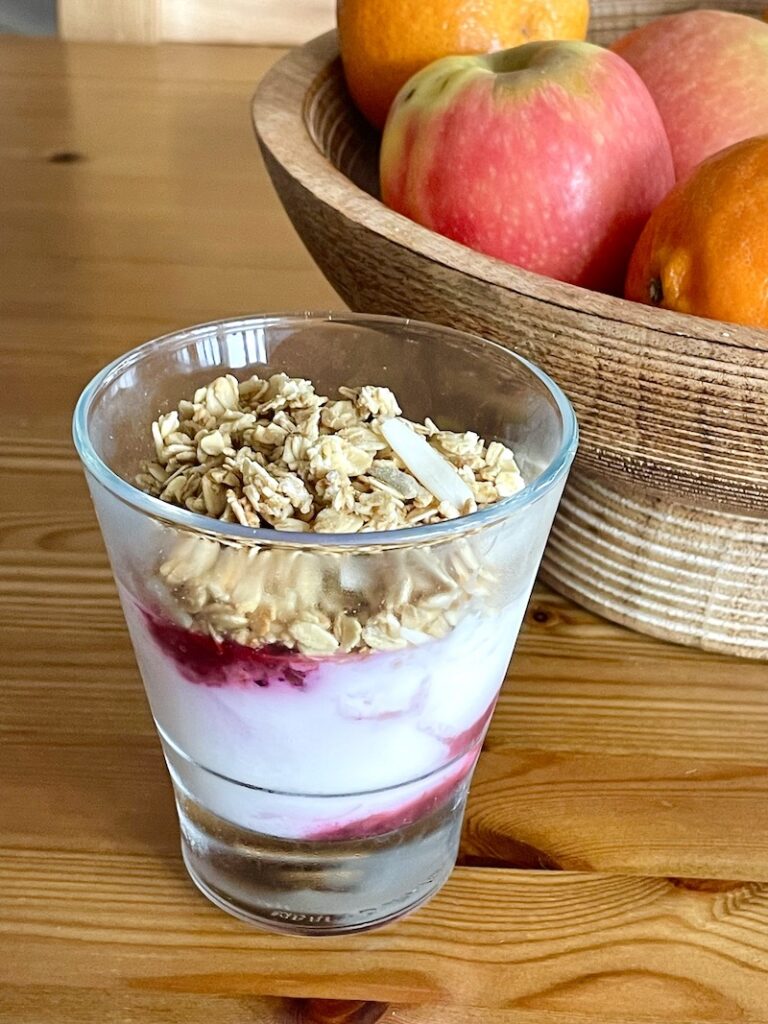 So our eggs, milk, crème fraîche and butter are organic.
Our pork is if free-range. You can see the pigs living and thriving at our local supplier, North Acomb farm . We use Fruitpig® for our gluten-free black pudding ; their black pudding is made from British pork fat (99% free-range) and fresh local blood (not powdered dried blood from overseas). It is as free-range as possible considering the limited supply.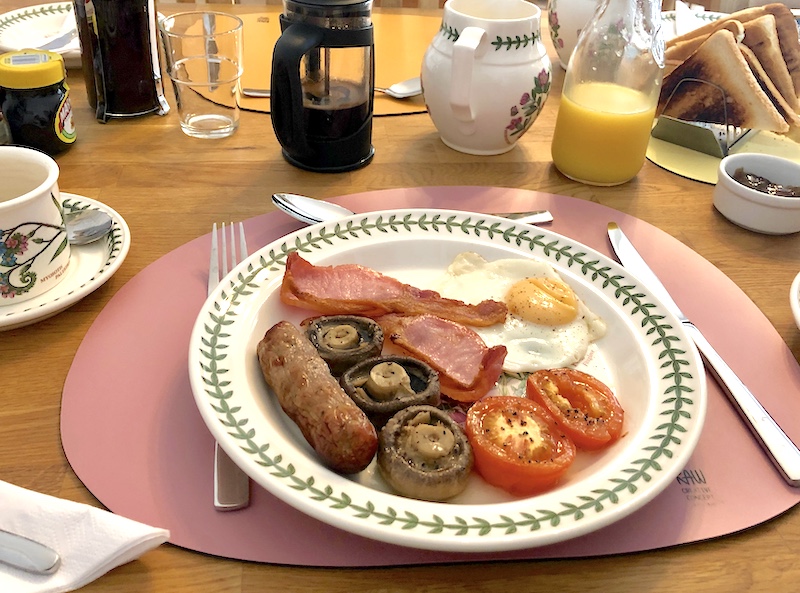 We only buy a minimum standard of RSPCA-assured meat. Whilst there is no legal definition for free range pork, the farming and food industry generally accept that free range means pigs spending their entire lives outdoors, with free access to straw filled arcs and tents for shelter. All things considered we feel we do our best by them.
Our coffee is either Fair Trade or Rain Forest Alliance certified. We are currently serving Morrisons Organic roast & ground arabica.
Read about our B&B ethos around eco-friendliness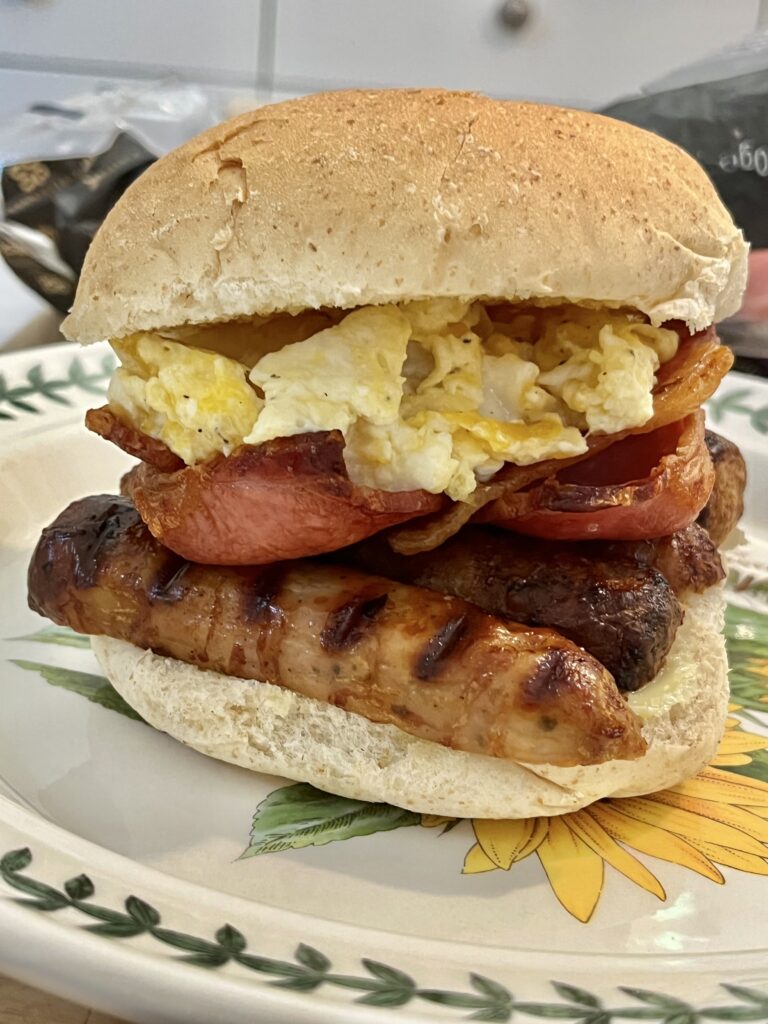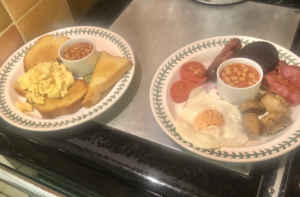 Whether you opt for simple scrambled eggs or a hearty butty, our breakfast is always prepared with care and attention, making it a memorable part of your B&B experience. Whether you then decide to retire to your room or perhaps forge ahead to walk Hadrian's Wall, you'll be properly set up for the day.